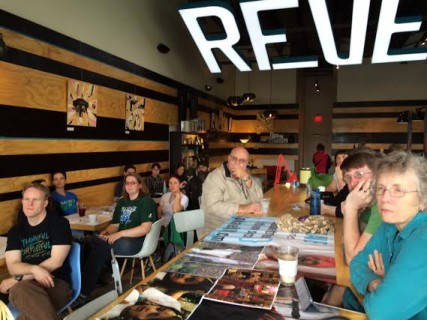 UPDATE (1:30 p.m.): Thanks for a great Coffee Talk everyone! About 30 people attended and more than $2,000 in pledges came in for the new SpokaneFAVS Independence Fund.
Thank you!
____
Join us today at 10 a.m. at Revel 77 for our next Coffee Talk.
The topic is "Sacred Callings: Jobs & Vocations."
Read the panelists articles on the subject below:
The Rev. Deb Conklin, "What does it mean to be called?"
The Rev. Scott Kinder-Pyle, "Two poets and a place to exercise happiness in between"
Josie Camarillo, "How I found my calling as a social worker at age 21"
The Rev. Alan Eschenbacher, "Finding my sacred calling, finally"
There will also be a time at this Coffee Talk to discuss the upcoming funding and leadership changes to SpokaneFAVS.