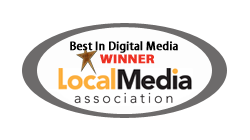 Today the Local Media Association awarded SpokaneFāVS the first place award for "Best Community Initiative."
The national contest examined local media organizations doing unique, impactful things in the community.
SpokaneFāVS was recognized for taking its online conversations offline through Coffee Talks, Pub Talks, Mixers and Faith Feast.
About FāVS the judges commented, "This is really a unique local initiative that identified a community need and responded. Though this is a start-up, it offers lessons for other news media."
Second place was awarded to The Abbotsford News and The Observer Media Group took third. Honorable mention went to the Newtown Daily News.
[wp_paypal_payment]