Faith. Friendship. Fortitude. French fries.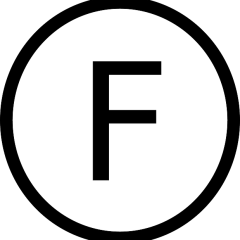 All these are wonderful words. But another f-word has been popping up in conversations and bouncing around the media in such a way that I want to weigh in. It's a word I care about deeply. When I hear it, I feel strong. When others hear it, they feel attacked. Yet it is a word and a movement that shapes all of us: feminism.
The temperature in a room where this word is uttered, or worn on a t-shirt, often goes up automatically. Why? I propose that the reactivity against feminism corresponds in large part to misinformation and stereotyping. What is there to fear in this set of ideas, in this movement within history, in this word?
Defined by its detractors, feminism conjures up women in military garb shouting for the castration of males. Quite an extreme image, and useful if one wishes to silence the conversation and scare people. Defined by others, feminism describes white women in the already privileged halls of academia debating the role of women while breathing rarified air. Still others think feminists are only people in organizations working to keep abortion legal. Or suffragists. Or lesbians.
Any of the above narrow descriptions may apply to some people using the term feminist, but none come close to telling the whole story. What really is feminism? Who are feminists? The answer is wide and changing. Here is my attempt to say what I think feminism is in its broadest definition (get it…broad? heh heh):
Feminism is the belief and practice that the voices and contributions of those other than white, landowning males have meaning in the public sphere. That's it. And a wealth of other, more specific definitions grows up from there.
 
Forest. Font. Fathers. Freedom.
I am drawn to feminists who value non-violence and consider the welfare of the planet as elements of feminist practice. As a Christian, my identity is rooted in baptism, a rite in which a community pledges to help raise me and teach me. That a community would value a girl in this way is feminist. I am part of a family, connected to my own dad and now married to a man who with me parents our son. While my mother was so important in my learning to be a feminist, my dad had an equally important role in teaching me to value my own thoughts and raise my voice to share them. Now as a grown woman, I am also a feminist so that my husband and son are not hindered by the constraining roles that patriarchy forces upon them. And so I value feminism that continually moves us toward freedom, a freedom that I believe begins in the liberating goodness of God.
For those who might resist the word feminist, I wish to ask: do you have a sister, mother or daughter? Do you wish for them to be able to speak in public without shame? If you answer yes, you're a feminist.
Fortress. Finger-pointing. Fights. Fahrenheit. 
So why bother talking about it if it seems so basic? Why raise the temperature in the room?
Well, women ought to be (and are currently not) treated with equal worth in the world. Women of color, immigrants, queer women, and women living in poverty suffer additional oppression. It is a fight, but it need not be violent. Progress for women begins so often in conversations with people we trust. Fidelity. Let's open our mouths and be not afraid to make the room a little warm for awhile. By weaving a feminism that is intersectional, activist, and egalitarian we can move forward with a movement that is known for justice and not yelling. And we can build on the achievements of our ancestors.
One more word about the liberating goodness of God. Women of faith experience a mixed bag: the patriarchal church has long held us down, using the Bible to baptize gender hierarchy. However, once a religious institution begins to change, we may have more authority at hand to call for the pursuit of justice. Take St. Catherine of Sienna, an amazing and complicated figure in church tradition. Though she seemed to hate her body, starving herself and eating only the Eucharist, she wrote and spoke with great power and held audience with the pope, calling for needed reforms. Or consider the faith of Sojourner Truth, a survivor of brutal enslavement and yet able to speak with power about scriptural matters, calling into question the theological underpinnings of the denial of women's rights.
Or go back a bit further. Learn the real identity of Mary Magdalene. Prostitute? No. Wife to Jesus? No. Apostle to the apostles, the first to tell of the resurrected Lord? Yes. (see the gospel of John if you're curious) Church history and poor biblical interpretation have linked Mary Magdalene with other female figures in the gospels, squashing her story and the truth that it was a woman who first ran to the fear-stricken disciples with the message that the Lord had been raised.
Forward!
We have the boldness of Mary Magdalene, the faith of Sojourner Truth, the power of St. Catherine, along with all the stories and gifts of faithful women who have gone before us. And we have our own voice, a gift of the good Creator. For them, for ourselves, and for the future, we are feminists. Let's keep on.