Ask a Baha'i: How Has Your Faith Changed Over the Years?
Commentary by Daniel Pschaida | FāVS News
What do you want to ask A Baha'i? Submit your question online here.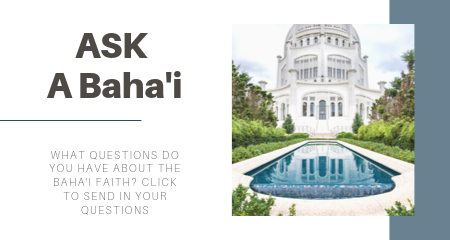 I'm not sure if you're asking about the Bahá'í Faith itself or my own personal relationship with it, so I'll try to briefly address both.
My Relationship with the Bahá'í Faith
When I was a teenager and in my early twenties, even though I believed in the concept of the unity of religions, I sometimes felt threatened by other people's religion and felt the need to change them or convince them of the Bahá'í faith.
These days, I believe I'm overall less insecure, and I look to learn more about what other people's faith means to them, find points of unity, as well as appreciate the differences.
In doing so, I like to learn with and from the person I'm talking to, that we can both grow through acquaintanceship or friendship. If they are also attracted to the Bahá'í Faith, great; if not, I'm delighted to learn with this person, cultivate unity in the world through our interfaith friendship and strive to value this person in and for themselves as a "mine rich in gems of inestimable value" created in God's image.
The Bahá'í Faith Itself
In the early, heroic days of the Bahá'í faith in the 19th century, many Bahá'ís were persecuted and killed for their faith in Persia and beyond, bravely becoming martyrs for the Bahá'í faith.
Persecution of Bahá'ís continues in Iran (where Bahá'ís have been prohibited from gathering or going to college for over 40 years), Egypt and Indonesia. And, in Yemen, Bahá'ís who came together in May 2023 during our annual convention to elect a governing council (known as a National Spiritual Assembly) were very recently forcibly taken away with no word as to their whereabouts.
However, the 20th century had a focus on bringing the teachings to and establishing Bahá'í communities in every country and region of the world, which Bahá'ís were quite successful at. As a result, the Bahá'í faith is one of the most widespread religions in the world, despite only being 180 years old.
In the 21st century, Bahá'ís have begun learning about the society-building powers of these teachings, learning to connect better with neighbors and turn neighborhoods into communities embodying unity in diversity.
In these communities, they also identify and work toward ways to create neighborhoods in which all are supported to flourish.
---
Ask a Baha'i
What questions do you have about the Baha'i Faith? Fill out the form below and our writer will get back to you by writing a column in response.