Fighting Censorship Is a Proud American Tradition
Groups claiming to celebrate "liberty" are calling for book bans. That's un-American and wrong.
Commentary by Svante Myrick | OtherWords

In May of 1933 in Berlin, Nazis gathered in the streets, built a gigantic bonfire and burned thousands of books.
The books had been seized from the city's Institut für Sexualwissenschaft. The nonprofit institute was the first in the world to focus on the science of gender and sexuality. It was supportive of LGBTQ studies and provided gender-affirming health care.
Before the raid, the organization had a number of transgender employees and hosted an extensive library of materials on LGBTQ health. Tragically, at least one transgender woman is believed to have died in the violent attack that preceded the book burning.
As Nazi atrocities go, this was an early and foreboding event.
The attack on scholarship and on a vulnerable community heralded an eventual descent into unimaginable violence. Book burning and banning, while not invented by the Nazis, became closely associated with them — and with authoritarian repression more generally.
It's stunning now, after so many years and lessons learned, to watch the meteoric rise of the right-wing, pro-censorship group Moms for Liberty.
The group embraces book-banning as a centerpiece of its activism. Its favored targets are materials relating to Black, brown and LGBTQ communities. For its national convention the weekend before the Fourth of July, it chose to bring its supporters to Philadelphia, a city with a rich civil rights history and ties to our nation's independence.
That sent an unmistakable message about the central role the group sees for itself in American culture and politics. So did the attendance of the half-dozen presidential candidates, including Donald Trump and Ron DeSantis.
This is especially disorienting for a younger generation that grew up with incremental but seemingly irreversible progress toward freedom and inclusivity.
We saw the rise of diversity, equity and inclusion programs at work and school and the legalization of same-sex marriage. We saw the election of our first Black president. We took it for granted that we would always have the right to reproductive freedom. Until we didn't.
We're witnessing the wholesale forgetting of the authoritarian forces behind book-banning and censorship. And the worst thing we could do would be to look away.
The Southern Poverty Law Center is not looking away — it named Moms for Liberty as an extremist group in its annual Year in Hate and Extremism report.
Some media outlets have been vigilant about debunking Moms for Liberty's claims to be a low-budget, grassroots group. Ditto any claims that it is peaceful: there are numerous reports that local Moms for Liberty operatives have turned threatening and aggressive.
The organization was even forced to apologize after a local chapter approvingly quoted Hitler in its newsletter.
But this criticism hasn't really dented Moms for Liberty's ability to attract money or the attention of presidential candidates. It will take more than that to protect the freedom to learn.
We need a multiracial, multigenerational, cross-cultural response that clearly affirms American values.
We need to assert the right of parents to decide if their kids are mature enough to read a book, but not to make that decision for everybody else's kids.
We need to stand up for accurate and honest school curricula in which our nation's full history is taught and the stories of all Americans are included. That fosters respect, understanding and empathy — and prepares kids for meaningful civic engagement.
The last big right-wing group to promote book-banning and censorship — the Moral Majority — collapsed under the weight of its own financial and sexual scandals, but not before it did serious harm to marginalized communities in this country. We can't wait around for this movement to burn itself out as well.
Fighting censorship is as pro-liberty as you can get.
---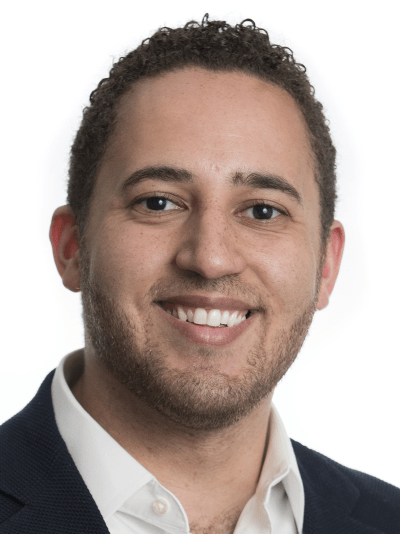 Svante Myrick is President of People For the American Way. Previously, his campaigns focused on transforming public safety, racial equity, voting rights and empowering young elected officials. This op-ed was distributed by OtherWords.org.