By Brien Pittman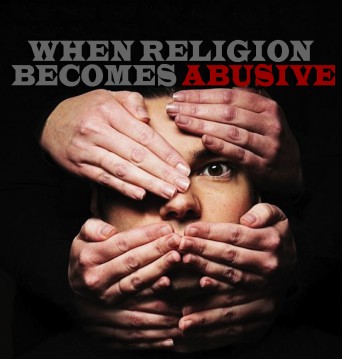 Silence. Unquestionably, an immense obstacle to the recognition of abuse, and to providing support to someone, is their silence about the ordeal.
Understandably, this is usually based in guilt, fear and shame. Many times they have been dismissed as 'over reacting,' or blamed for their own suffering, and/or punished. Doubt is considered a lack of faith, as wrong, not honest inquiry. In addition, many have been led to believe that secular psychology is something worldly and therefore evil, or that therapy is a selfish indulgence. Within many authoritarian religions, mental health problems such as depression or anxiety are considered sins. They are seen as evidence of not being right with God. Even more prohibiting to members seeking qualified professional help is the fact that some destructive religions reject the medical community completely; instead believing God wants them to pray for themselves and fellow members even when suffering extreme medical conditions such as heart attacks. Many people have had to overcome guilt, and fear in order to make the initial contact for professional help.
Lastly, and paradoxically the greatest barrier to the recognition of abuse is, most frequently, our religion.
Most, if not all Christians believe that Christianity is the only true religion, which coincidently, is no different than the beliefs and claims of those who embrace Judaism or Islam. But, since The United States has the largest Christian population in the world, we'll consider Christianity in this post.
Simply stated; all Christians, before the Reformation and after, held that "Extra ecclesiam nulla salus"—outside the church, no salvation, or "Extra verbum"—outside the preached word, no salvation. Centuries later, many Christians still adhere to the belief that there is zero possibility of any other religion being truthful, or having salvation; zero tolerance for questioning beliefs or practices.
Obviously, maintaining that there is only one true religion not only fosters abuse but also violence. Whether it be the Buddhist defenders of imperial Japan, Christianity, Islam or Judaism. Claiming that my religion is the only true religion is dangerous because it prevents true dialogue. "There will be no peace among nations without peace among religions. And there will be no peace among religions without a greater dialogue between them."
Exclusive claims foster violence between religious groups and cultures; they do not necessarily cause such violence, but they can condone it, encourage it, and strengthen it. In general, the root cause of religious violence is, I believe, not religious. I would argue, in a sweeping generalization, that the usual cause of religious violence is, as it is for most international, or national violence, conflict over power often, economic power. Violence becomes a necessary tool either to implement and defend, or to resist and change, forms of economic exploitation. But if you are a king or a president seeking to advance your cause, or if you are a political or popular leader seeking to defend your cause, it sure helps to have at your disposal a religion that holds itself up as God's privileged faith and vision for the world. If your followers believe that they are advancing or defending, not only their own cause, but God's cause, God's ultimate purpose for the world as God's privileged people, then you will be able to overflow your ranks not only with more soldiers but with better soldiers.
Combatants who believe that "Gott ist mit uns" (God is with us), that they are struggling for God's truth and doing God's will, not only will be braver, they also can be more ruthless — ready to give their lives as they pilot planes that crash into buildings or drop bombs on villages. As Charles Kimball has asserted, one of the primary reasons, though certainly not the only, why religion can so easily be enlisted to justify and intensify violence, or why religion can so easily be used to declare that the others, terrorists or imperialists, are the evildoers while we are the righteous-doers, is the way religions have claimed to deliver the absolute, final or superior truth over all others.
"Absolute religious truth so easily becomes violent religious truth." They and their followers are the bearers of unassailable truth and harbingers of ultimate good, commanded by the absolute to suppress and at times destroy their enemies and bring about a reign of peace and justice for all of humankind.
Taking, this mentality into consideration, it should not come as a any huge surprise that the abusive beliefs and practices of all fundamentalist religions will not be questioned or acknowledged by society any time soon. Enlarged spirituality, as well as, religious affinity will continue to be thwarted, and the abuse of millions will continue to go unrecognized.