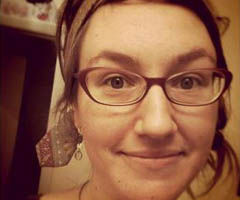 Please welcome Annie May Brown to our team of writers.
Brown has a passion for community, particularly for Spokane's youth. She currently works as the development coordinator for Spokane Youth for Christ, and on the weekends works as a barista at Boots Bakery Lounge.
She said she's learning to embrace the "unsearchable love of Jesus," which changes everything.
Read more about Brown on her author's page.